Painted for You
One of a Kind, Wearable Works of Art
Fill out the form below for an estimate on the cost and timing of your project.
How it works
1. Fill out the above form to start a conversation about your wearable work of art.
2. I respond with a rough design/plan, a cost estimate, and a time estimate. An invoice follows if those are approved.
2. Items to be painted can be done one of two ways: 1) You ship me the item(s) you would like painted (my shipping address is given through email); or, 2) I buy the item based on your description or through a link you give me of a specific product. The cost of the item (plus shipping, if applicable) is rolled into your total cost.
3. When I receive your item, I'll send a full design draft for you to approve or add suggestions as needed.
4. I start painting, and update you with pictures if you like.
5. I send the completed item back.
6. You're ready to wow the crowd with your new look!
Notes/ FAQs:
Examples of paint coverage, for when filling out the commission form: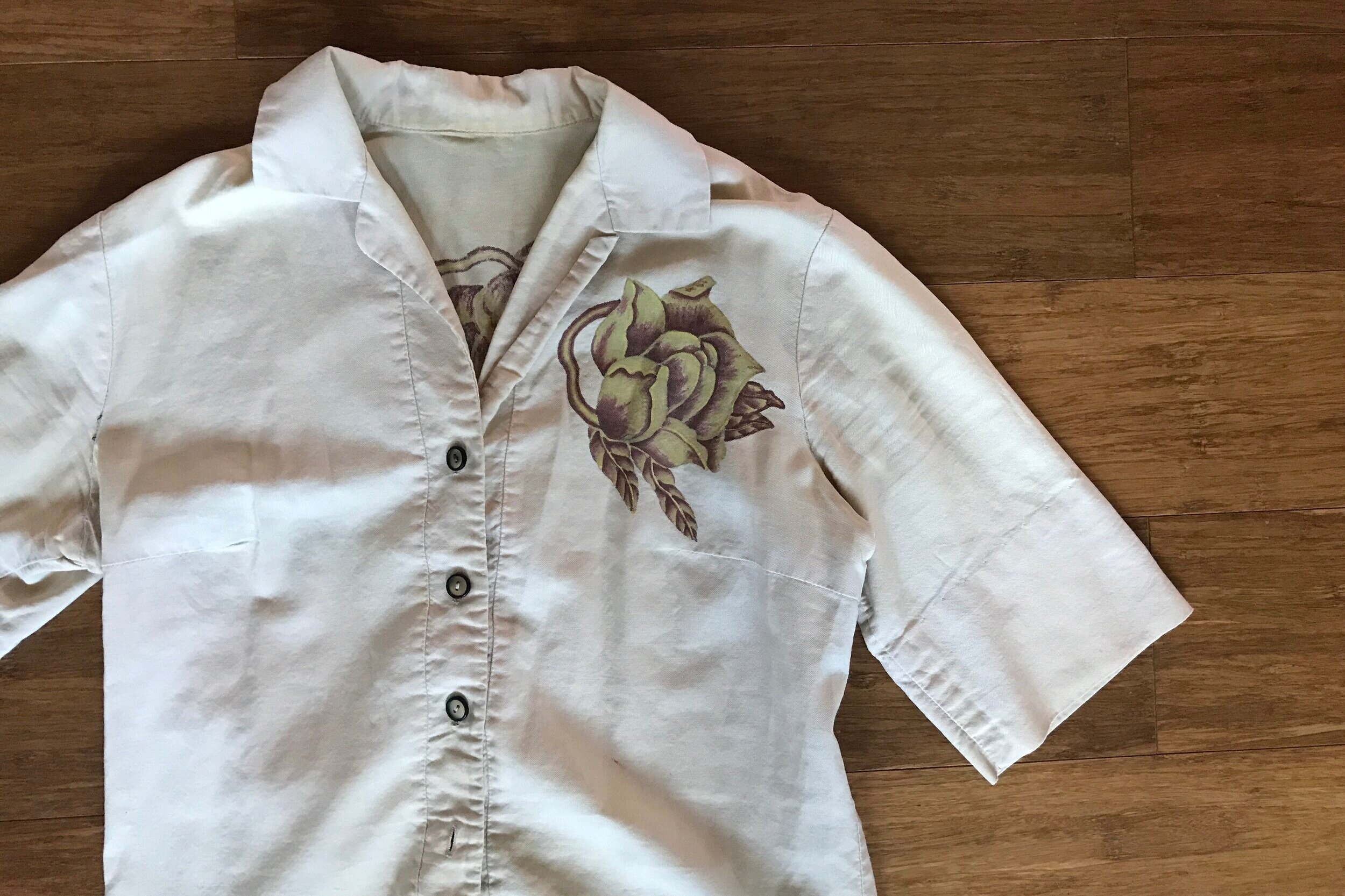 I NEVER share emails or other information. I use them solely for the purpose of communicating with you.

Washing instructions for items are not affected by my paint: machine washables stay machine washable, dry clean onlys stay dry clean only, etc.

Depending on the size of the item, amount of material needed to be covered by paint, complexity of design, and demand for projects at the time of your order, it may take me a several weeks to complete your item. Be sure to order it in time for it to be done before your event!

My paints work with most fabrics and cuts of clothing. In the rare event that an item sent to me will not work properly with my materials, I will refund you whatever you paid for shipping, send your item back, and allow you to start over with a new item. I will do my best to make this assessment before applying paint so your item remains unaffected, though this cannot be guaranteed.
Refund Policies
Sorry, no refunds are offered after an item is finished and delivered to you:

Be sure an item meets your size and style needs before sending either the item or a link to purchase it. If I purchase an item for you based on a description given by you, I will send you pictures and measurements to ensure a good fit.

If you must cancel a commission for any reason before it is complete, I will send you a partial refund so you are charged only for the work that was done.

Canceled commissions will be held unchanged by me for a period of one year, after which point I reserve the right to complete them and offer them for sale to others.